Our Mission: Purpose Driven
SANTÉ is a purpose-driven company working to impact the lives of children by championing money-making real estate investments for Rett Syndrome.
Through our development of extremely effective acquisitions, deal structuring and asset management processes, SANTÉ manages numerous highly profitable real estate investment deals and is seeing rapid growth in its client base; while offering greater secured returns to investors and extending our commitment to contribute to global funding of Rett Syndrome therapies, treatments, & ultimately a cure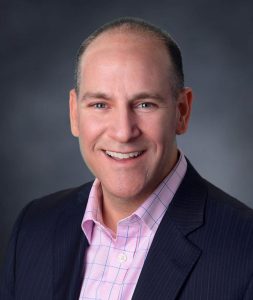 Jim Small
Chief Executive Officer
Jim Small is the founder of SANTÉ Realty Investments and is responsible for setting its mission, vision, and strategy as an innovative Real Estate company. Mr. Small's background includes executive management roles with various family controlled businesses and operations. Prior to starting SANTÉ Realty Investments, he founded, ran, and sold his property management company in the southwestern U.S.
He holds an active Arizona Real Estate Broker's license as well as holding the Equity Marketing Specialist™ designation from the National Council of Exchangors. He is also an Associate Member of the Institute of Real Estate Management (IREM).
Mr. Small previously served as an executive for the world's largest corporate consulting firm, Accenture, while living in the United States and Europe, and achieved performance rankings in the top 5%. His educational background includes an MBA from Thunderbird International School of Management, where he graduated with honors and a bachelor's degree from Arizona State University.
Mr. Small's professional accomplishments also include the "Top 35 Under 35′′Arizona Republic Entrepreneurial Award and the "Top 40 Under 40′′Phoenix Business Journal Leadership Award.
Jeremy Guay
Chief Investment Officer
Jeremy Guay has significant experience both as an entrepreneur leading Real Estate, consulting, and service businesses as well as extensive systems implementation skills setting up multi-state operations. Mr. Guay is the creator and manager of SANTÉ Proprietary data analysis systems.
His ability to ensure that proper controls and procedures are put in place to monitor and grow company-wide performance have resulted in multiple successful ventures. Mr. Guay comes from a family of entrepreneurs, several in Real Estate, and has a bachelor's degree from Arizona State University as well as an Arizona Real Estate license.
Anessa York
Chief Operating Officer
Experienced in creating organizational clarity, operating consistently to improve systems and overcome obstacles.
Nathan Skankey
Director of SRHYF III / Investor Relations & Structured Finance
Nathan Skankey acts as the liaison for all investors by facilitating the process of investing in commercial real estate through SANTÉ Realty Investments.
Mr. Skankey has a traditional marketing background working as a brand manager for a Fortune 500 company, as well as entrepreneurial experiences starting an apparel technologies company right out of undergrad. Nathan also acts as General Managing Partner for a family investment office that manages over $90 million in assets.
He holds an an MBA from the Thunderbird International School of Management where he specialized in International Marketing and holds a bachelor's degree from California State University Fullerton graduating in International Business with an emphasis in Latin America Markets.
Nathan speaks fluent Spanish and is an avid marathoner and Ironman athlete.
Justin Stevens
Director of Freedom Fund IV
Mr. Stevens oversees all aspects of SANTE Realty's ground lease real estate Fund, the Freedom Fund IV, and leads SANTE's European division. Since joining SANTE, Mr. Stevens has been aiding the company in growing their international footprint, managing the strategic disposition of various assets, as well as helping the team to further develop their acquisitions capabilities.
Mr. Stevens previously worked as a commercial real estate broker where he was involved in advisory, finance, and sales of multifamily property, as well as, structuring joint venture partnerships and sales of development land.
Bacho Vega
Legal Counsel
Bacho Vega provides legal support and strategic direction for SANTÉ Realty on Real Estate and operational matters. He is a solutions-focused attorney with a comprehensive background in Business, Regulatory/Compliance Law and Real Estate. He continuously pursues opportunities to learn and takes on challenges for further professional development and growth.
Mr. Vega is originally from Puerto Rico and graduated from Brigham Young University with a Bachelor of Arts in Political Science and a Juris Doctorate from the University of Utah College of Law.
Mr. Vega is a member of the Arizona State Bar and Utah State Bar; admitted to practice in all Arizona and Utah Federal and State courts. He speaks fluent Spanish and is also an accomplished endurance athlete: Ironman Finisher (4), Graduate of Sealfit's Kokoro Mental Toughness Academy and Ultra-marathoner.
Accountable
Dependable
No Fluff
Hitting the Deadline
Growing
Always Learning
Smart and Resourceful
Asking Good Questions
Motivated
Driven
Committed
Hardworking
Sense of Urgency
Transparent
Honest
Real
Confidently Proud
Respectful
Professional
Mature
Positive Attitude